You'd think now that I have my beloved Lily (sewing machine) back from the sewing machine doctor I'd be hard at work finishing the 1 quilt I spent most of 2011 talking about finishing. Yeah, you'd think. No, instead I am spending my time alternating between piecing a new quilt (Disappearing 9 Patch) and knitting my cowl at a snail's pace.
OK, there MAY or may not have been a little (read: a lot) BBC drama watching thrown in there, including re-watching all of Season 2 of Downton Abbey. I've learned I just cannot sew and watch the television at the same time. At least not with these dramatic performances where just the description "dramatic performance" implies that much of the acting is body language - which of course you have to be looking at the screen to see.
At least, that's what I keep telling myself.
WIPs:
Disappearing 9 Patch quilt
At Home in the Woods quilt
Gaptastic Cowl in Lion Brand Chunky - Eggplant colorway
I have linked up this week with the following sites. If you have something you're working on, link up too!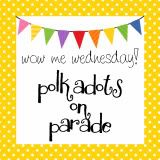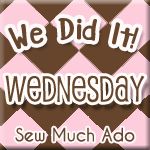 CGM