Last weekend was a flurry of activity for me and my family. We decked the halls:
We took our family Christmas photos, and I even sneaked in a little gift shopping afterwards. I know I'm going to regret buying those Squinkies, her #1 gift request this year:
Look how tiny those dang things are! Don't they just look like a devilish little item you find in every nook and cranny by January? Ugh!
I also found snippets of time to make this quilt top!
(Pardon the unstraight edges, I hadn't squared it up yet)
I used just 1 jelly roll from the Ruby line by Bonnie & Camille to make the
entire
top. It's called a "Jelly Roll Race Quilt." Not sure who or where it started, but I saw this
YouTube video
and was intrigued. I knew I had several jelly rolls in my stash and wanted to give this a try. A big selling point was the speed at which they said it came together - and they were right! From Saturday to Sunday, sneaking in 15-20 minutes here, 1 hour in the evening, I was able to put this top together.
I took pictures along the way and decided to do a quick tutorial on the technique since it's not altogether clear from the video or written instructions on the web. Here you go if you want to give it a try yourself!
Open up your jelly roll. Lay out the strips in a more random order than they come in. Don't worry about trying to determine how the colors and fabrics will end up looking in the final quilt top - the randomness of it is part of the fun!
Cut off the selvages on both sides of the strips.
Start string piecing the strips together on the short ends.
Continue string piecing the sections of 2 strips together to form 1 long continuous strip of the entire jelly roll. Yes, it will need to drape on the floor since it's about 1600 inches long!
Cut off approximately 20 inches from 1 end (doesn't matter which end) of the strip. Throw that in your scrap pile.
Join the 2 short ends, right sides together, making sure the strip is not twisted anywhere. Take your time doing this, as it is a very long strip.
Sew down the entire long side of the strip using a 1/4 in. seam allowance.
About 2 inches before you come to the end of the strip, use your scissors to cut the fold open. Then sew the remaining 2 inches of the strip together. Open them up so the 2 strips are side-by-side.You will now have an approx. 800 inch length of 2 strips sewn together.
Fold this long set of 2 strips in half again, meeting the short ends, right sides together. Sew along 1 side of the long side of the strips again. Again, right before you come to the fold, cut them open. (you can just finger press the fold and use your scissors to cut open. You will be squaring up the quilt later.)
Open them up and you will now have 4 strips from end-to-end.
Again, join the 2 short ends together and sew along the long side of the strips. Make SURE you don't twist the strips. I draped mine back and forth on my cutting table to be sure it was straight until I met both ends.
Again, cut open the fold with your scissors - very technical, lol.
You will now have 8 rows of strips (from the 4 folded on top of 4).
Once again, fold the whole thing in half, join the 2 short ends and sew along the long side of the strips and cut the fold. You will now have 16 rows of strips sewn together (from the 8 strips folded on top of 8).
Do it one more time! Fold the strips in half, sewing the short ends and sew along the side. Open it up and wa-la! You now have a pretty and scrappy jelly roll top to quilt as you wish. Square it up, taking particular attention to the long sides. You can quilt and bind as is, or add a border.
Hope you enjoyed this little tutorial. Again, this is NOT my quilt design or idea. If you Google "jelly roll race quilt" and look at images, you will find many completed tops and quilts. And if you make your own, please send me a picture!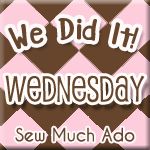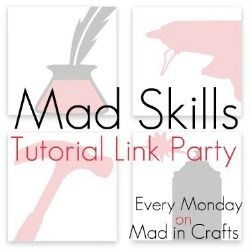 PS, a couple of quick notes: I did not press any of the seams until the very end of making the top. Then I pressed them all in the same direction. Also, wear your "play clothes" while making this quilt. I was not aware how "linty" a jelly roll is, and you will have a lot of tiny fibers on your clothes...not very pretty right before you're going out to dinner like I almost did! I have seen pictures of this quilt done in all solids, and those are very beautiful and modern looking. If you go for that clean/ultra-modern style, I would definitely give it a try!